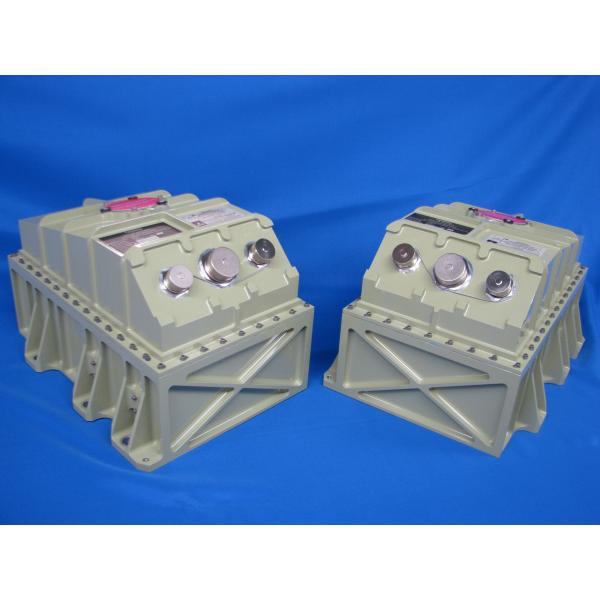 East Greenwich, RI, On December 5, 2014 - The Orion Exploration Flight Test 1 (EFT-1) spacecraft was launched into space powered by a Delta IV Heavy rocket from Cape Canavaral, Florida. Lithium-ion batteries manufactured by Yardney Technical Products, in East Greenwich, Rhode Island, a division of OM Group's EaglePicher Technologies business, are a critical part of this spacecraft. The crew module is being powered by four advanced, space-qualified 120 Volt, 30 AH Yardney lithium-ion batteries. These batteries leverage Yardney's highly successful Mars Rover and Phoenix Mars Lander battery designs, along with many other satellite program batteries. The Delta rocket also has two Yardney Silver-Zinc Flight Termination batteries, for a total of six Yardney-manufactured batteries on the launch.
This launch, the first high-orbital test flight of the Orion spacecraft, is an unmanned test flight that involves two orbits around Earth and a high-energy re-entry through Earth's atmosphere. The purpose of this flight is to test the spacecraft's top design challenges and provide critical data to support future Orion missions, including the first flight with NASA's Space Launch System, which is also supported by silver-zinc batteries currently being designed by Yardney. 
The launch coincides with the acquisition of Yardney by OM Group, Inc. on November 24, 2014, bringing the company into OM Group's EaglePicher Technologies, LLC battery manufacturing business based in Joplin, Missouri.  
"We're pleased to welcome Yardney into our organization, and the successful launch of this Orion spacecraft is a great accomplishment in the battery industry," EaglePicher President Randy Moore said. "With the expertise that Yardney brings, we're collectively poised to advance the technology for powering spaceflight even further." 
 "We are very proud to be the battery supplier for such high-profile and historically significant programs such as this," stated Yardney President and COO, Vincent A. Yevoli. "The combination of batteries on both the Orion spacecraft and the Delta IV rocket showcases our significant contribution to space exploration."
For almost 70 years, Yardney has manufactured batteries for demanding space and military applications. Both our lithium-ion and silver-zinc batteries are manufactured in East Greenwich, Rhode Island. Other applications that store energy using Yardney batteries are the B2 Stealth bomber, the Global Hawk Unmanned Aerial Vehicle and the Atlas V and Delta II and Delta IV launch vehicles.
About EaglePicher Technologies
EaglePicher Technologies, LLC, an OM Group company, is a leading producer of batteries and energetic devices for the defense, space, aviation and commercial industries. The company provides the most experience and broadest capability in battery electrochemistry of any battery supplier in the United States. Battery technologies include lithium ion, thermal, silver zinc, nickel hydrogen, lithium carbon monofluoride, lithium thionyl chloride, lithium manganese dioxide, lithium sulfur dioxide, and reserve lithium oxyhalide. EaglePicher also provides custom battery assemblies, battery management systems, pyrotechnic devices, and other power solutions. EaglePicher Technologies is headquartered in Joplin, Missouri, and is ISO9001:2008 and AS9100C certified. For more information, visit www.eaglepicher.com.