Strategic Business Units at EaglePicher
EaglePicher offers fully integrated power system solutions to meet various applications in a wide range of markets. We have a rich legacy in the power industry, dating back to 1843, and each of our eight locations has a distinct history and specialty. All our strategic business units are focused on a specific demographic, ensuring EaglePicher meets a variety of customers' needs as efficiently and quickly as possible.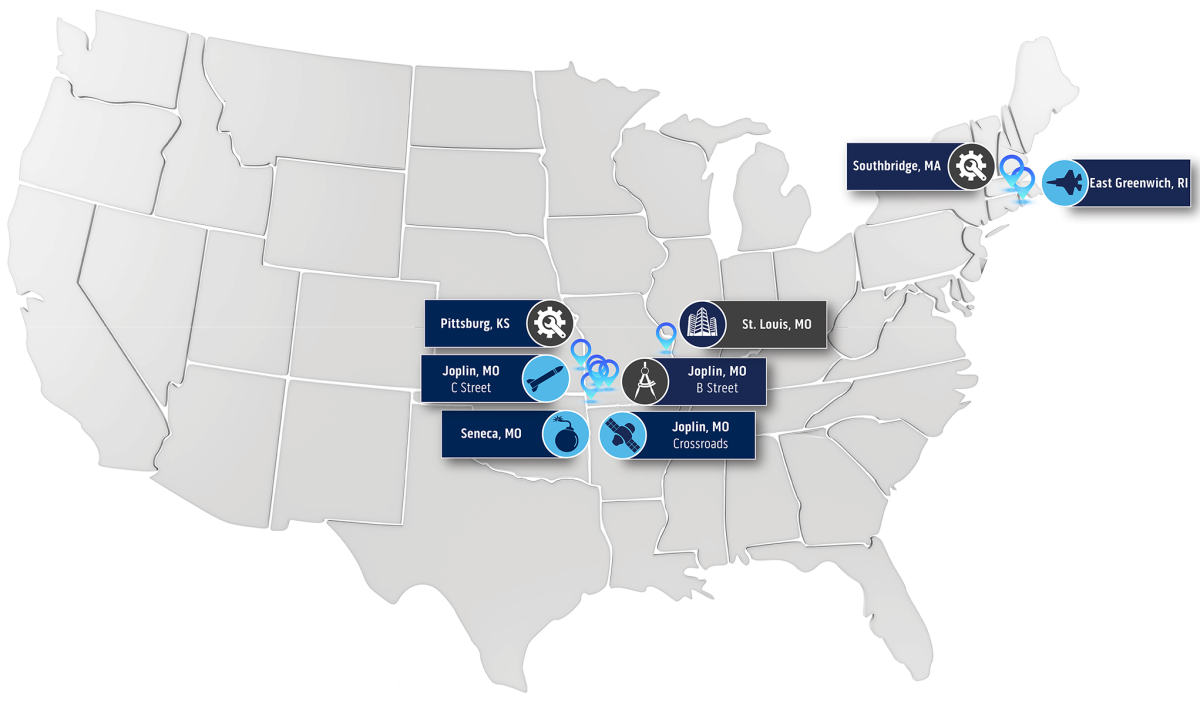 EaglePicher's locations span the breadth of North America, with facilities in Missouri, Rhode Island, Kansas and Massachusetts, with headquarters in St. Louis, Missouri. Our strategic business entities focus on three distinct markets: defense, space and aviation. The defense unit supports customers' defense systems including precision guided weapons, missiles, torpedoes, and advanced programs such as directed energy weapons, hypersonic systems, and unmanned underwater vehicles. The aerospace unit meets the needs of customers working in the space industry as well as those in military aviation.