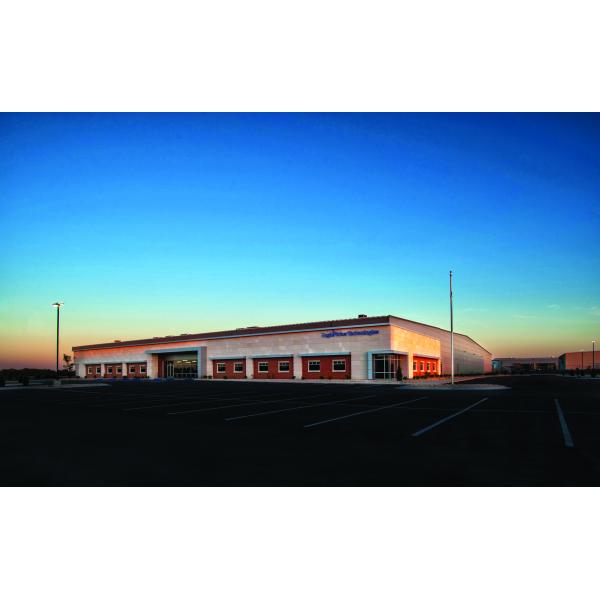 Awarded by the Missouri Association of Manufacturers
St. Louis, MO – EaglePicher Technologies, the leading producer of battery power solutions for aviation, defense and space, was awarded the Missouri Association of Manufacturers Member (Large) 2019 Manufacturer of the Year Award.
The Made in Missouri Leadership Awards (MMLA) was created to celebrate manufacturing companies and individuals who are leading the way in revolutionizing the manufacturing industry. Both companies and individuals are recognized at the event for their hard work and dedication in manufacturing.
"I am ecstatic EaglePicher was chosen by the Missouri Association of Manufacturers for this Manufacturer of the Year Award," stated Rich Hunter, chief executive officer of EaglePicher. "Our company strives to be an industry leader by delivering quality battery systems and energetic devices to our customers while also providing our team members a rewarding work environment. Our team members are proud of the products they build."
EaglePicher currently employees over 600 team members in the state of Missouri alone. The company has been operating in Missouri since 1906 and has locations in Joplin, Seneca and St. Louis, Missouri. The award will be presented to EaglePicher on Tuesday morning, September 24, 2019 at the 2019 MMLA celebratory breakfast. The event will be hosted at the Stoney Creek Hotel and Conference Center in Independence, Missouri.
About EaglePicher
EaglePicher Technologies, designs, develops and produces mission-critical power solutions. EaglePicher is an industry leading producer of batteries, battery management systems and energetic device. For over 75 years, the company has served highly demanding requirements for defense, space and aviation battery applications. As the leading provider of thermal battery systems, to the Department of Defense, EaglePicher supplies power to the majority of the U.S. military's missile and precision guided munitions systems. EaglePicher's space heritage dates to the earliest days of the U.S. space program, from the first satellite to the Mars rovers. The company has provided lithium-ion batteries to military aircraft and high altitude unmanned aerial vehicles. EaglePicher also developed the first human-implantable lithium-ion battery. The company has nine North American manufacturing and research and development sites and over 900 employees. For more information, please visit www.eaglepicher.com.
Meida Contact
Heather Smriga
Marketing Communications Manager
Phone: 417-629-6581
Email address: heather.smriga@eaglepicher.com