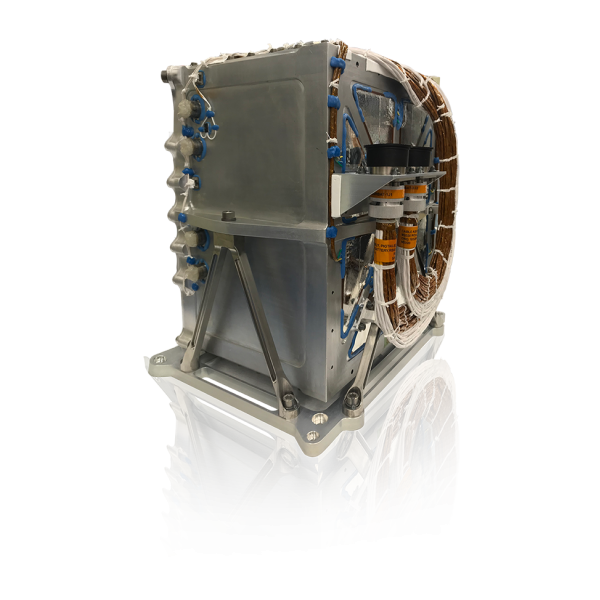 The variety of batteries supplied by EaglePicher power nearly every phase of the Perseverance mission.
St. Louis, MO – NASA's next mission to Mars, the Mars 2020 Perseverance rover, launched from Cape Canaveral Air Force Station on July 30, 2020, with the help of EaglePicher batteries.
Several different types of EaglePicher batteries will power nearly every aspect of the robotic mission through each key stage — the launch from Earth, the glide through space, descent through the Martian atmosphere, the landing on the planet's sandy surface and the all-important research missions conducted on Mars.
There are 10 EaglePicher silver-zinc batteries used on the Atlas V 541 rocket during launch. These primary batteries power the Atlas V's main power system, pryo system and flight termination system. Once near Mars, the spacecraft will use two EaglePicher thermal batteries to power the entry, descent and landing systems. An additional two thermal pryo batteries were delivered by EaglePicher for deployment and separations events to safely land the vehicle on the surface of Mars.
The rover's main power system includes two EaglePicher rechargeable lithium-ion batteries to meet the peak demands of rover activities. Each battery contains eight 43-amp-hour cells in series, it is a 28-volt battery weighing 59 pounds. These two batteries, while housed inside the same structure, will function independently of each other.
Perseverance will land in the Jezero crater on Mars in seven months. This rover is the most sophisticated rover NASA has ever sent to Mars and is loaded with scientific instruments.
Perseverance's rechargeable main battery power system, supplied by EaglePicher, will receive charge from a multi-mission radioisotope thermoelectric generator (a kind of nuclear battery that has reliably powered space missions since the 1960s) during Mars surface operations. These operations including autonomous roving, communications, imaging, mapping and scientific experiments, all requiring remote power.
About EaglePicher
EaglePicher designs, develops and produces mission-critical power systems. EaglePicher is an industry leading producer of batteries, battery management systems and energetic devices. For over 75 years, the company has served highly demanding requirements for defense, space and aviation battery applications. The company has nine North American manufacturing and research and development sites and over 900 employees.  
Meida Contact
Heather Smriga
Marketing Communications Manager
Phone: 417-629-6581
Email address: heather.smriga@eaglepicher.com